Sponsor Fulfill Liberty's Promise
We are pleased to announce sponsorship opportunities for the 2020 ACLU of Minnesota Fulfill Liberty's Promise — where we'll come together virtually to celebrate the critical work of the ACLU and inspire each other just like we do each year. Opportunities include eight levels of sponsorship with each level receiving ACLU swag bags.
SPONSORSHIP OPPORTUNITIES
If you are interested in sponsoring the 2020 Fulfill Liberty's Promise event at one of the levels below, contact Judy Hawkinson, Director of Philanthropy, at jhawkinson@aclu-mn.org or 651.434.3951 or click here. See the bottom of the page for a downloadable sponsorship packet.
---
SPONSORSHIP LEVELS
Presenting Sponsor | $20,000
Name/logo on the invitation (commitment received by 9/1/2020)
A 45-second video slot during the event
A 15-second video on the event webpage
Name or logo on two event emails
Social media shoutout
Verbal recognition during the event
Recognition in event press materials
Logo/name on the event web page
Recognition in event slideshow
Recognition in ACLU-MN newsletter
20 ACLU swag packs
Torchbearer | $10,000
A 45-second video slot during the event
A 15-second video on the event webpage
Name or logo on two event emails
Social media shoutout
Verbal recognition during the event
Recognition in event press materials
Logo/name on the event web page
Recognition in event slideshow
Recognition in ACLU-MN newsletter
10 ACLU swag packs
Champion | $5,000
A 15-second video on the event webpage
Name or logo on two event emails
Social media shoutout
Verbal recognition during the event
Recognition in event press materials
Logo/name on the event web page
Recognition in event slideshow
Recognition in ACLU-MN newsletter
5 ACLU swag packs
Changemaker |$2,500
Social media shoutout
Verbal recognition during the event
Recognition in event press materials
Logo/name on the event web page
Recognition in event slideshow
Recognition in ACLU-MN newsletter
4 ACLU swag packs
Defender | $1,000
Verbal recognition during the event
Recognition in event press materials
Logo/name on the event web page
Recognition in event slideshow
Recognition in ACLU-MN newsletter
3 ACLU swag packs
Protector | $500
Logo/name on the event web page
Recognition in event slideshow
Recognition in ACLU-MN newsletter
2 ACLU swag packs
Activist |$250
Recognition in event slideshow
Recognition in ACLU-MN newsletter
1 ACLU swag pack
Supporter |$100
---
THANK YOU TO OUR GENEROUS SPONSORS
Torchbearer | $10,0000
Roger Hale & Nor Hall
Champion | $5,000
John & Joanne Gordon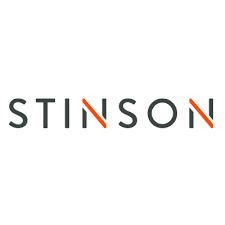 Changemaker | $2,500
Laura & Benjamin Cooper
RJ & Teresa Devick
Padilla Family Fund
Lewis Remele
Andrea & Jim Rubenstein
Defender | $1,000
June Carbone
Jonathan Lebedoff
Lowell Noteboom
Protector | $500
Bremer Bank
Carol Stoddart