Voting is more than a civic duty — it's a vital part of a democratic society. The ACLU of Minnesota works to protect your right to vote. We do this by protecting the victories made since the passage of the 1965 Voting Rights Act, which helped protect the political participation of racial and language minorities in our national dialogue.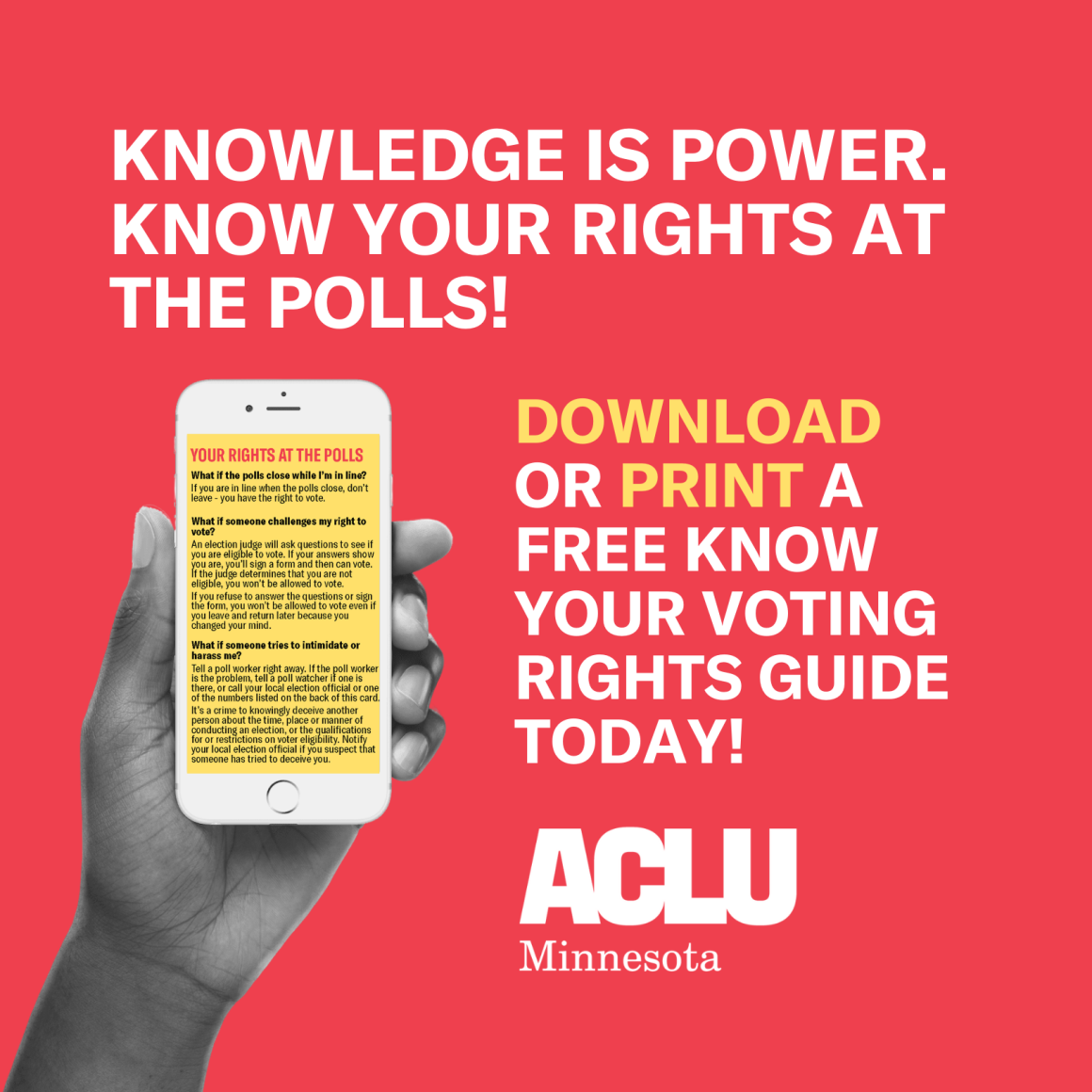 Print a Know Your Voting Rights at the Poll card here. 
QUICK TIPS FOR VOTERS
Check your voter registration status by calling 877-600-VOTE (877-600-8683) or going to: mnvotes.org
Locate your polling place and check the hours of operation by calling 877-600-VOTE (877-600-8683) or going to mnvotes.org

Consider voting absentee if you can. If you plan to vote at the polls, go early that day to avoid the last-minute rush.

You can register and vote on Election Day, as long as you bring a document that proves you live in the precinct where you are voting. If you've registered before Election Day, you do NOT need to bring proof of residency to vote.
Read all instructions carefully and ask for help if you need it.
Take your time. However, note that election judges are allowed to tell you how long you may spend in the voting booth.
WATCH OUR EXPERTS TALK VOTING RIGHTS