In the months leading up to the 2020 election, the ACLU-MN commissioned three Minnesota artists to create Get Out the Vote posters. Minneapolis-based artists Leslie Barlow and Jennifer Trotter, along with Duluth artist Moira Villiard, created the following designs to encourage Black, brown and Indigenous communities who've historically been disenfranchised to claim their power by being voters this election season.
The designs themselves are incredibly diverse, but each of the artists organically adopted a common theme — one that connects our fight today with the movements of the past. In these powerful images, voting this election season becomes an act of resistance, imagination, and respect for those who have come before.
As part of our effort to Get Out the Vote, you'll be seeing these compelling images plastered on telephone polls and shop windows across the state. But eight lucky donors will get a limited-edition set of giclee archival prints, available only through the Fulfill Liberty's Promise silent auction, running through Monday, Oct. 12.
You can help us Get Out the Vote by sharing this beautiful art. Download the designs (PDFs are at the bottom of the page), print copies, and share them with your friends, family and community. And watch @ACLUMN for social media versions to post.
Learn more about how you can be a voter this election season, and make a plan to cast your vote. 
 
See the Posters and Meet the Artists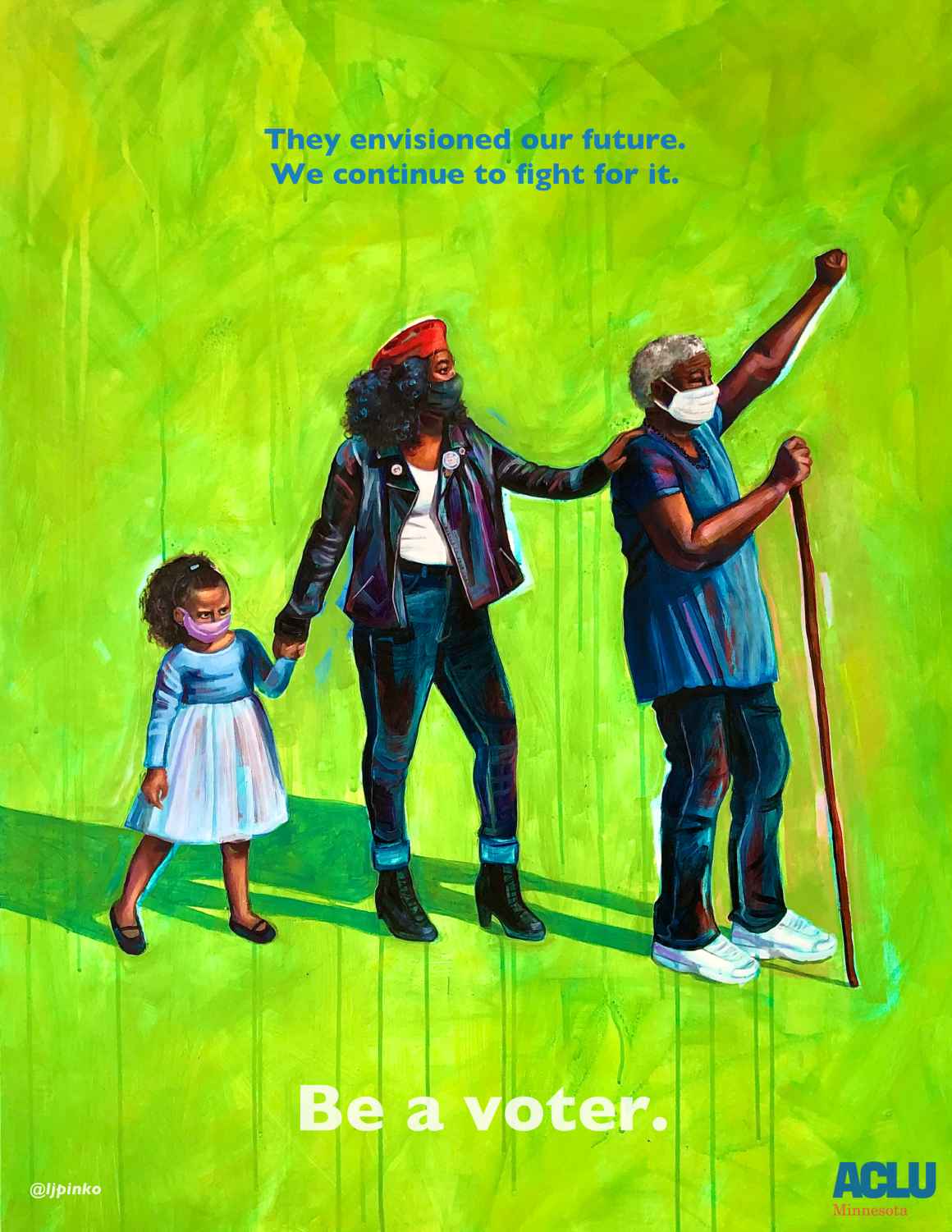 Leslie Barlow is an artist living and working on occupied Očeti Šakówin and Wahpekute land now known as Minneapolis. Barlow is interested in examining and reimagining our relationships to our racial identities through decolonizing and healing our collective understanding of belonging and what it means to be family. Her oil paintings and mixed material pieces share stories through the figure and portraiture exploring issues of multiculturalism, identity, representation, trauma and race. She investigates these through the use of the personal, often creating works depicting family, friends, people in her community, and personal experiences to reflect the subtle and not-so-subtle integrations of these issues into individual lives and relationships. Barlow received her BFA in 2011 from the University of Wisconsin- Stout and her MFA in 2016 from the Minneapolis College of Art and Design.
The collaborative work Barlow does with other artists and folks in the community is just as important to her as her studio practice. Barlow is currently teaching courses at the University of Minnesota and leads the studio collective project Studio 400. She also occasionally teaches community classes/workshops and holds public lectures. In 2017 she joined a team of organizers and artists to plan the first-ever MidWest Mixed Conference, which has now grown into the organization MidWest Mixed with ongoing programming. In 2020 in response to the killing of George Floyd, Barlow became a part of the collective Creatives After Curfew, creating street art with community in solidarity with the uprising, calls for police abolition, and #AllBlackLivesMatter.
---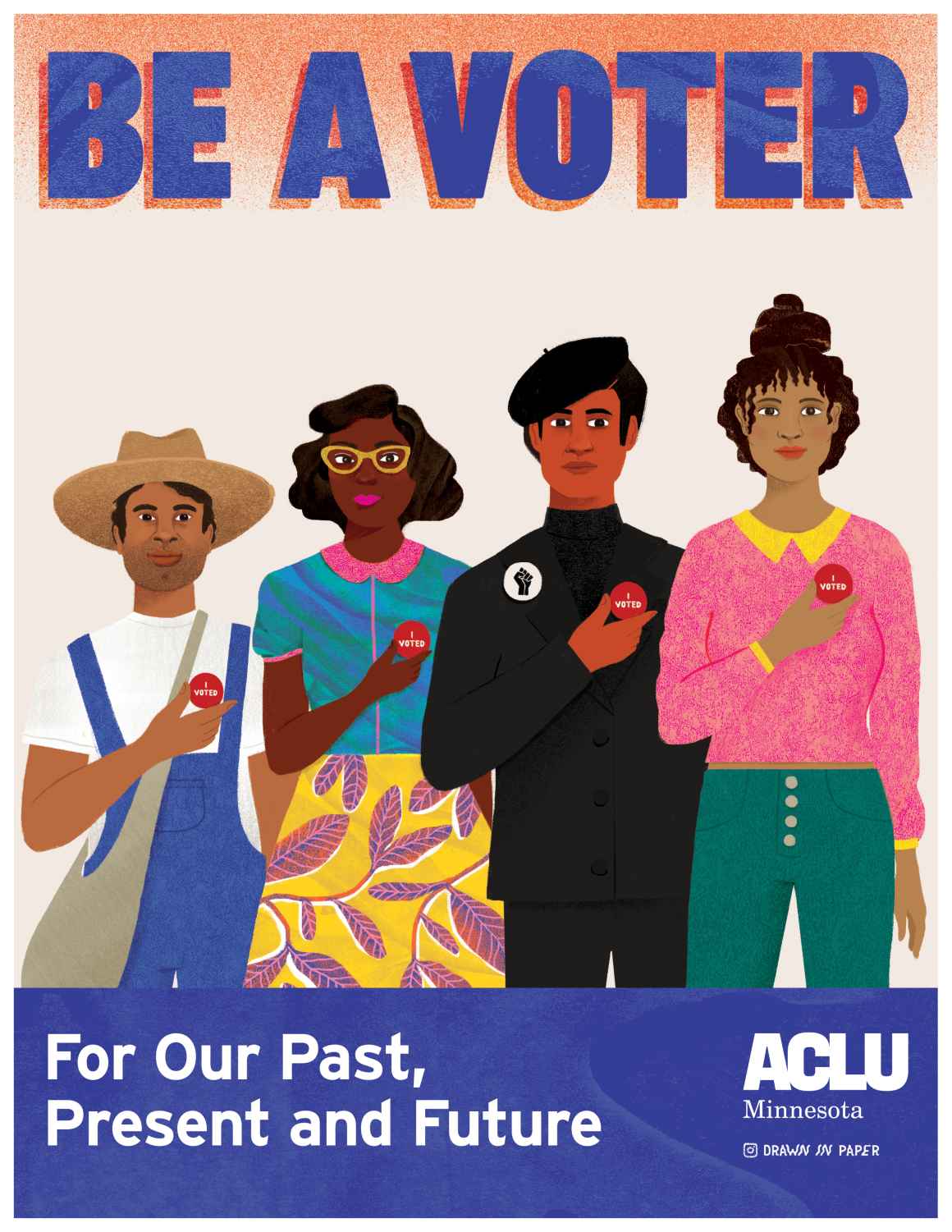 Jennifer Trotter is an illustrator and graphic designer based out of Minneapolis. She is inspired by unusual textures, bold color and nice, clean lines. In her work she tries to highlight the beauty of everyday people and situations. As a graduate of the Minneapolis College of Art and Design, Jennifer is a versatile artist with experience in branding, surface design, lettering and illustration. She is invigorated by art projects that intersect with social activism and has thoroughly enjoyed participating in ACLU's "Be a Voter" awareness campaign. 
---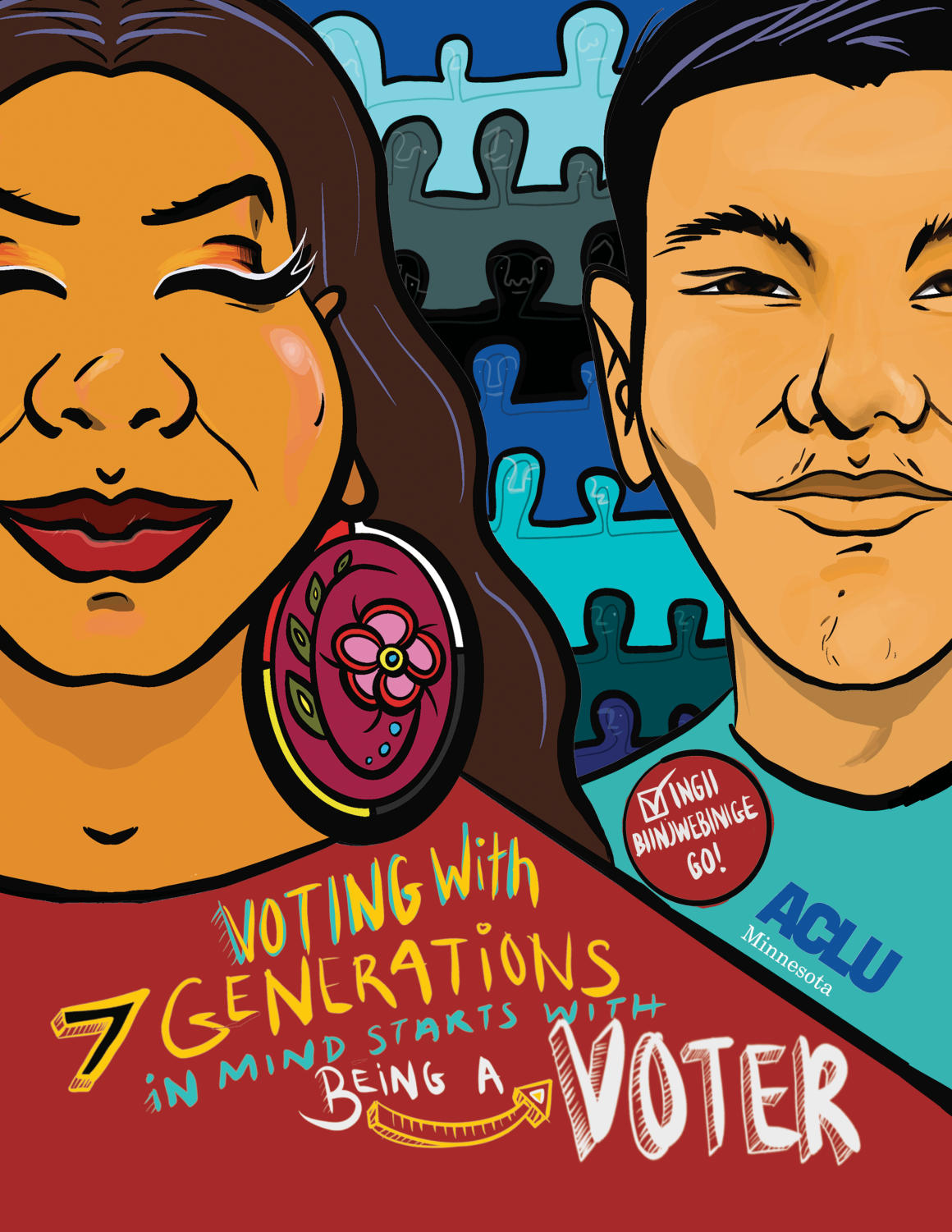 Moira (pronounced like "Theory") Villiard is an artist and organizer based in Duluth. As a creative, Moira uses her craft to tell stories, share experiences and highlight a variety of themes that many of us can relate to. Her work has been featured in countless shows in Duluth. She has also had her work highlighted in spaces across the state and region. More recently her work was featured in the We the People Exhibit at the Minnesota Museum of American Art.