When BeBe's husband had a DUI warrant out, he was so afraid of getting arrested that he stopped leaving the house.
He was afraid the car would get towed, or he'd get arrested when his wife was at work, leaving the kids home alone. He stopped going to work and lost his job, then couldn't find a new one. He even quit doing simple errands like going to the grocery store. The financial and emotional stress was enormous.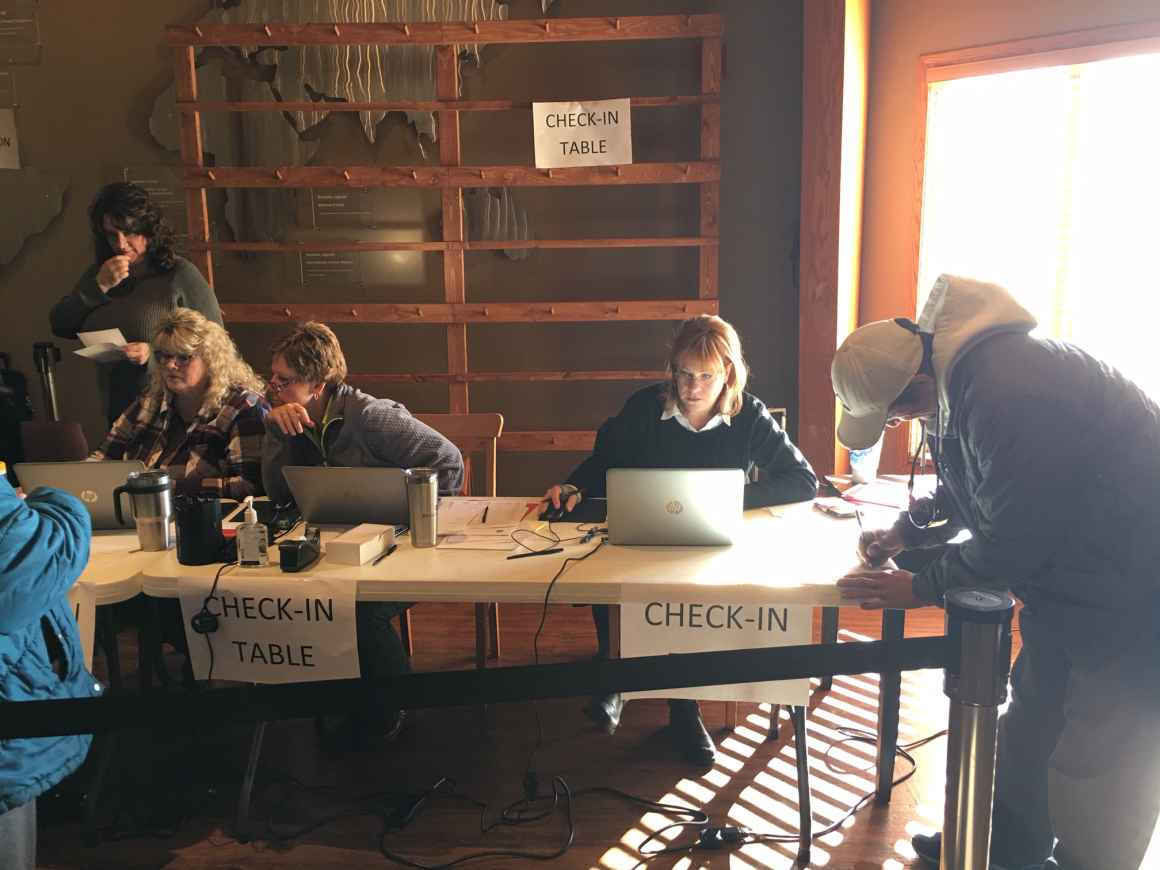 "It was bad," BeBe said. "We were fighting a lot. It made everything hard, everything. It affects every part of your life."
When the Eagan couple heard about Dakota County's first Warrant Resolution Day – co-sponsored by ACLU-MN and NAACP Minneapolis – they feared it was a trap. They waited in the parking lot until they saw people coming back out, just to make sure no one was getting arrested.
The event allowed people with misdemeanor warrants and traffic tickets to deal with those warrants and underlying offenses in one stop. Public defenders, prosecutors, judges and probation officers were on hand, along with various social service agencies. Participants could create payment plans for fines, start the process of reinstating their driver's licenses and schedule new court dates.
The event cleared 80 warrants from four counties, plus traffic tickets, according to Dakota County Criminal Court Operations.
That means that BeBe's husband– and hundreds of others who took part in previous Warrant Resolution events in Ramsey and Hennepin Counties – now can go to work or drive their children to school without fear of arrest because of outstanding warrants or tickets.
"I feel really happy," BeBe said. "I feel better. There's less stress on me, less that I have to do now. We have three kids and I'm pregnant, so it was a lot. I had to do everything."
Racial disparities in arrests, even for low-level charges, are striking. A 2015 ACLU study of Minneapolis found that Black people were 8.7 times more likely than white people to be arrested for low-level offenses, while Native Americans were 8.6 times more likely to be arrested than white people.
Those interactions can end in death, especially for people of color, said Leslie Redmond, president of NAACP Minneapolis, which co-sponsored the events.
"The warrant forgiveness days provide us an opportunity to relieve people of that stress, to recognize that in Minnesota, we have some of the worst disparities in the nation, and we have to move proactively and fight for justice," Redmond said.
First Judicial District Judge David Knutson there are many reasons people can't show up for court,  including a lack of transportation, fear of missing work, or not knowing a warrant was issued because they moved.
 "We're trying to assist people to move on in their lives and correct their behavior," the judge said. "It was pretty powerful to see these lives kind of restored."
That was the case for Jhawn, who didn't even know he had a warrant until he got a call about Warrant Resolution Day. He paid his $250 fine and quashed his warrant.
"I had to take care of (my warrant) sometime or other," he said.  "It was real quick, it was real easy, and it's done. It feels real good – it feels sunnier out now."