Here's a sneak peek at what's inside our 2017 Winter newsletter, which will be live on December 15 and hit mailboxes soon after! 
Be on the lookout for the full newsletter on December 15 (with ACLU news updates, information about DACA, highlights from our Earl Larson Award Reception, and more)!
---
Minnesota State Auditor Rebecca Otto initially sued Wright, Becker, and Ramsey counties back in 2016 because she wanted to fight a provision that allowed counties to use private auditors instead of her office. 
Her case has since evolved into a bigger issue of government transparency and the integrity of our legislative branch.
The Minnesota state legislature voted on and passed a provision in 2015 allowing counties to hire private auditors. They did so by adding it on to an unrelated omnibus finance bill. The practice of adding unrelated riders is common among state and federal legislators. Sometimes it is done to expedite or streamline processes. Other times it is done to force negotiations and swiftly pass legislation without proper debate. 
Regardless of the motivations, people have a right to know what their legislators are voting on. When provisions are buried and obscured in unrelated bills, transparency and civic engagement is compromised.  
That is where the Single Subject and Title Clause comes into play. The Minnesota State Constitution, Article IV, Section 17, reads: "No law shall embrace more than one subject, which shall be expressed in its title."
But a law is only as strong as its enforcement, and unfortunately, the Single Subject and Title Clause is routinely undermined. 
Otto v. Wright County has been scheduled as the first case for oral argument in the Minnesota Supreme Court on Wednesday, January 3, 2018. Will it be business as usual for the Minnesota legislature? Or will the judicial branch stand up for the integrity of the Single Subject and Title Clause? We'll find out in the new year.
---

Anthony Promvongsa worked as a caregiver for his grandmother in Worthington, Minnesota. He wanted to do more, so with the encouragement of his girlfriend, he signed up for a GED class.  
That's where Anthony was headed to on July 28, 2016, when two off-duty police officers stopped Anthony in the middle of the road and accused him of tailgating. He didn't want any trouble, so he turned around and headed home. But on his way back, he saw the flashing of police lights. Without knowing why he was being stopped, he pulled to the side of the road.
What happened next is textbook excessive force. 
Officer Joe Joswiak rushed out of the police car, yelling expletives. He pulled out his gun, yanked open the door, and before Anthony could even have a chance to follow orders, began to kick and punch him. Joswiak hit Anthony so hard that Anthony's shoes came off. 
The other officer on the scene, Sgt. Tim Gaul, can be seen in dashboard camera footage obscuring himself behind the vehicle just as the audio suddenly cuts out.
Anthony sustained bruises from the incident. He lost his job as a caregiver. The officers charged him with multiple felonies, so now he is dealing with fees and probation. 
The assault garnered national coverage after the dashboard camera footage became public. But, over a year later, neither Joswiak nor Gaul has been disciplined. 
That's why this November the ACLU of Minnesota filed a lawsuit on Anthony's behalf against the city of Worthington, the Worthington Police Department, the Buffalo Ridge Drug Task Force, and the two officers involved. 
"I want the system to change because the system is broken here," Anthony said. "Worthington has a problem with policing and it's only getting worse."
Read Anthony's blog and watch a video of the assault on our website at aclu-mn.org.
This column, the first that I have the honor to write as the new executive director of ACLU of Minnesota, begins with a question: Why do you live here in Minnesota? If you are not asking yourself that question, as the daylight hours wither and the frigid air blows in, you are a rare bird. It's a question worth asking.
We are proud of our thousands of lakes, but we should be even more proud of our thousands of communities, in which we take care of and protect each other.  
As supporters of the ACLU of Minnesota, tens of thousands of you prove that you care about each other and about everyone who is privileged to live in this state. You are not just sitting on your hands; you are working to protect the civic health of our community against the powerful forces that pose threats to it.
Those threats include racial disparities that permeate our policing, our courts, and our jails and prisons; abusive policies aimed at women and the LGBTQ community; assaults on the precious right to vote that all citizens should have; diminished personal autonomy caused by technology; and failures to protect public forums as places where ideas can be exchanged and debated.
But there is good news: The end of the year provides many opportunities to enhance your support of the ACLU. For example, consider giving memberships to the ACLU of Minnesota to family and friends as holiday gifts. They matter—not just to the recipient, but also to everyone who benefits from our work. (Which is to say: everyone.) Or you could make an additional contribution to the ACLU of Minnesota Foundation in honor of an individual.  
We are headed together toward January, named after the Roman god of beginnings and endings. We may be at the end of the beginning of the current administration, as it ramps up its campaign of brutalizing and terrorizing the most vulnerable members of our community. But I hope we are at the beginning of the end—the end of tolerating divisiveness, fear, and hatred.  
As we enter a blustery Minnesota holiday season, we contemplate how much we have in common with each other. Thank you for joining us to resist the forces that seek to divide us.
Sincerely,

John Gordon
Executive Director
---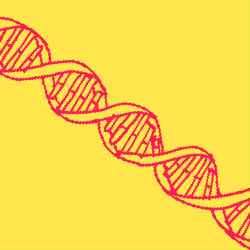 After months in court, Dakota County Sheriff Timothy Leslie finally agreed to cease warrantless collection of DNA this October. He also agreed to destroy the DNA he and his officers had been unlawfully collecting for nearly two years. This is a major win for privacy and policing in Minnesota. 
Sheriff Leslie violated a Minnesota court ruling in place for over a decade. In 2006 the Minnesota Court of Appeals invalidated a statute that required law enforcement to collect
DNA samples from people charged, but not convicted, of certain crimes. The court determined that the practice was in violation of the Fourth Amendment of the U.S. Constitution, as well as Article 1 §10 of the Minnesota Constitution. 
Sheriff Leslie resumed the practice in 2015 after the U.S. Supreme Court ruled the U.S. Constitution does not prohibit the practice. The ruling, however, did not overrule the Minnesota court decision that the practice violates the Minnesota constitution. 
When Sheriff Leslie attempted to collect John Emerson's DNA without a warrant, ACLU of Minnesota sued on his behalf. Not only did Dakota County settle, the court issued a permanent injunction prohibiting the sheriff's practice.  
Your DNA is your property. Law enforcement should not unlawfully take it and place it in a criminal database.
Law enforcement agents, including Sheriff Leslie, do not make the law. And ACLU-MN has sent a clear message that if they decide to ignore court rulings, we will hold them accountable. 
---

The Super Bowl is considered a top security event by the Department of Homeland Security (DHS).  With over a million tourists expected to visit the Twin Cities, an increase in policing and security is expected. If you are planning on engaging in protests and direct action related to the Super Bowl, or if you are concerned about digital security and government surveillance, read on to learn about exercising your constitutional rights to privacy and protest. 
YOUR RIGHT TO PROTEST
You have a constitutionally protected right to peacefully protest in "traditional public forums" such as streets, sidewalks, or parks. The government can impose "time, place, and manner" restrictions, as long as they are not based on content. Be aware of any city or county ordinances regulating First Amendment activities during the Super Bowl. 
You have the right to wear a mask and/or obscure your face while engaging in a protest. But in some places, wearing a mask or concealing your identity while engaging in criminal activity or racially-motivated intimidation may result in criminal charges and additional penalties.
Under the USA Patriot Act, non-US citizens who are not permanent residents can be investigated because of their First Amendment activities. Immigrants who choose to engage in a protest, march, or demonstration should carry with them the telephone numbers of friends and relatives, as well as the telephone numbers of an immigration attorney or an immigrant advocacy organization.
Visit aclu-mn.org/en/know-your-rights/right-protest for more information. 
PRIVACY MATTERS
Super Bowl surveillance may include street cameras, facial recognition software, and social media tracking, among other strategies. Expect increased airport security. 
The Super Bowl is a 10-day festival that will take place starting January 26, 2018. If you are engaging in events at or even near the festival, expect to be under surveillance. 
Integrated security can match facial recognition software with social media, so be aware of what you are posting on any social media accounts leading up to and during the events.
Use applications like Signal and WhatsApp for stronger encryptions to protect your text and voice communications. 
Remove the fingerprint unlock on your phone to prevent police from asking you to unlock your phone using this feature. 
Take photos and videos without unlocking your phone, if possible.